Beyond the Nest's List of Beading, Quilting and Crafting Shops... and Beyond!
-by Carol White Llewellyn
Are the winter blahs getting you down? Maybe it's time to take up a new craft or pull out one you haven't worked on in a while!  We've just put together a master list of shops in the Greater Rochester and Finger Lakes region where you can find great resources in the region for all sorts of crafts, from knitting, sewing and quilting, to doll houses, paper arts and beyond! Check out our great list, below!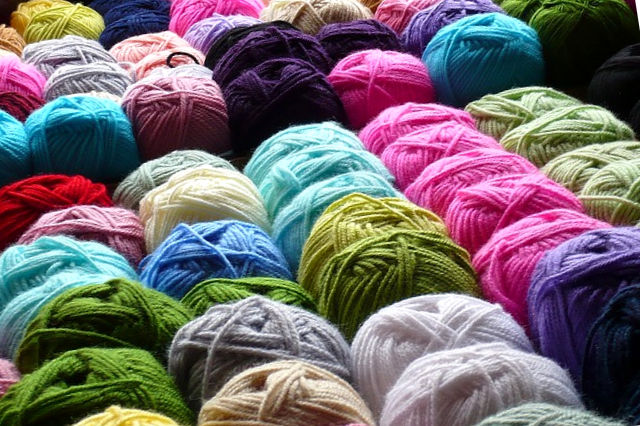 Amelia's Fabric & Yarn Shoppe – With its warm and friendly atmosphere, off the beaten path, Amelia's is a great place for quilters, knitters and crochet fans to find a variety of fabrics and yarns to suit any project need. They also offer classes and special events. Located at 7 Upton Hilton, NY. 585-392-1192.
Bead & Fiber Fantasy – A super source for those who love knitting and crochet, beading, felting and jewelry making. Offering beading parties at your place or theirs for adults or children.  Located at 4849 Cory Corners, Marion, NY. 315-926-5765.​
Bead Breakout - Bead Breakout has a large selection of beads, beading supplies and tools. From expensive, hand-picked gemstone strands to dollar bead strands, findings, tools, stringing material, and more, Bead Breakout has merchandise to suit everyone's beading needs. Located at 2314 Monroe Ave. Rochester, NY. 585-271-2340.
Beads 'N Things – Beads 'N Things sells every sort of bead, crystal and semi-precious stone imaginable for all your beading needs, as well as beading kits, findings, tools, books and other supplies. Also offering a variety of classes. Located at 50 State St., Pittsford, NY. 585-586-7230.
Black Purl – The Black Purl offers yarn, fiber, notions, and patterns, as well as offer space for knitting group. They also hold classes and special events.
Chestnut Bay Quilting and Crafts - Chestnut Bay Quilting and Crafts offers a wide variety of fabrics, including the American Made Brand, classes, patterns, notions, kits and handmade gifts, as well as  longarm quilting services by appointment.  Located at 262 North Street, Caledonia, NY. 585.538-4420.
Craft Bits & Pieces – Crafts Bits & Pieces is a unique quality craft supply and home decor resale shop that accepts and repackages donations of an assortment of crafting supplies ranging from bolts of fabric to buttons. Proceeds go to support the  Fairport/Perinton Senior Living Council. Located at 138 Fairport Village Landing, Fairport, NY. 585-377-6460.
Craft Supplies Unlimited – Your go-to shop for over 15,000 items, including brushes, paints, wood, adhesives, sealers, beads, doll making parts, paper, threads, needles, hooks, yarns, fabric, canvas, stitching fibers, and much more! Located at 70 South Lake Avenue Bergen, NY. 585-494-2056.
Crafting Cottage – Crafting Cottage is a paper crafting haven filled with rubber stamps, papers, ribbons and any supplies imaginable for the paper crafter's needs.  The Crafting Cottage has become a destination for weekend retreats, overnights, crops, workshops, classes and special events for the paper crafter, and the store does not have regular hours, but is open in conjunction with its events. Located at 314 West Water Street, Painted Post, New York. 607-937-3103.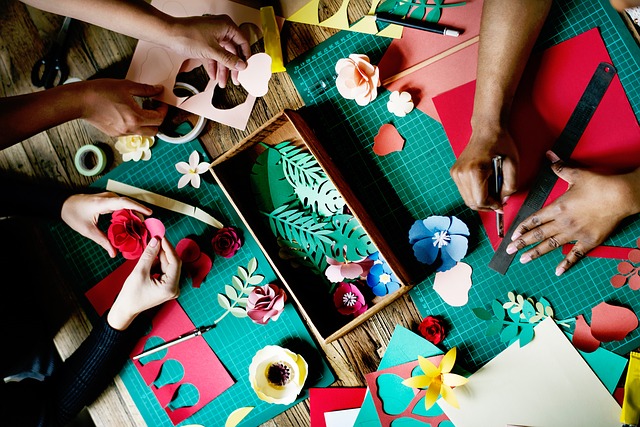 Dan's Crafts & Things – Dan's Crafts & Things is both hobby and craft shop, with everything from beading supplies, doll houses and doll parts, floral supplies, candle making and needlework supplies of all sorts, to science kits, models and more. Located at 352 Empire Blvd., Rochester, NY. 585-482-7850.
Delightful Quilting & Sewing - Delightful Quilting & Sewing is your one-stop shop for longarm quilting. They represent Nolting Longarm and IntelliQuilter as an authorized dealer, sell new and used longarm machines and frames, and computer guided systems. Located at 5378 Lake Rd., Avon, NY. 585-226-2577.
Discount Sewing Center & Jackie Lynn's Fabrics - At Discount Sewing Center & Jackie Lynn's Fabrics you will find quality sewing machines with the latest in sewing technology the industry has to offer. They stock a beautiful selection of designer quilting fabrics and dress goods as well as basic sewing supplies and machine accessories for a truly enjoyable shopping experience.​ Located at 475 East Ridge Rd., Rochester, NY. 585-544-4110 for General Inquiries/Service or 585-336-9280 for Fabric Inquiries.
Fiber Arts in the Glen - At Fiber Arts in the Glen, you'll find local, luxury and name brand yarns; roving, notions, knitting groups and classes for all levels. Located at 315 North Franklin Street in Watkins Glen, NY. 607-535-9710.
Fuzzy Bunny Soap & Yarn - The Fuzzy Bunny creates beautiful, practical, and sustainable items in the Finger Lakes Region of New York.   Everything is created by hand in small batches from thoughtfully sourced materials, including yarn, spinning fiber, and tools and supplies.  Fuzzy Bunny is part of the Honeoye Craft Lab, a storefront and classroom spacehere crafty folk gather to work on their various projects, find inspiration, and get unstuck when they run into trouble.  They also offer a variety of classes. Located at 6 Honeoye Commons, Honeoye, NY. 802-342-6342. 
Homespun Boutique - Homespun Boutique is a store specializing in natural fibers, fabric, yarn and patterns.Whether one's style is retro or haute couture, traditional quilting or avant-garde art, treadle or state-of-the art machines or even handwork, Homespun's selection of fine fabrics and yarn will nurture your most creative expressions! Located at 51 East Main Street, Trumansburg, NY. (Note: recently relocated from Ithaca to Trumansburg, NY) 607-387-7786
Ivy Thimble Quilt Shop - Ivy Thimble Quilt Shop is a full-service quilt shop that offers the fabrics, the classes to learn the latest quilting techniques, and the long arm services to design and complete your own stunning hand-crafted quilts. Located at 11 Framark Drive Victor, NY. 585-742-2680.
Let's Bead – Let's bead has all the beads, supplies, tools and resources necessary for any beading project, from start to finish, including books, magazines and DVDs. Be sure to check out their classes and special events. Located in the Piano Works Mall, 349 W. Commercial St., E. Rochester, NY. 585-586-6550.
Liberty Cottage - Liberty Cottage is a unique shop located in the  Finger Lakes, specializing in original designs, teaching and supplying all your primitive needlework project needs. Featuring patterns and supplies for rug hooking, rug punch, rag weaving, punch needle, penny, proddy and shirren rugs, locker hooking, red work and wool applique. Also offers a variety of classes. Located at 4390 Middle Cheshire Road Canandaigua, NY. 585-393-1070.
Lilliput Dollhouses & Miniatures - Lilliput Dollhouses & Miniatures offers a world of miniaturization with a comprehensive range of furnishings, tools and services. They sell dollhouses, dollhouse kits, room boxes and they also build miniature structures and do restorations. If you need to know how to electrify a structure, they conduct one-on-one classes. Located at 150 N. Main Street, Fairport, NY. 585-377-8540.
Madeline's Quilt Shop – J. Madeline's Quilt Shop is a one-stop shopping experience for quilters, and specializes in quilting supplies and equipment, with an extensive selection of modern and traditional fabrics. Offering a variety of classes, long-arm sewing machine finishing services, and final binding services. Located at 333 West Commercial Street, Suite 1100, East Rochester, New York. 585-267-7816.
Material Rewards - Material Rewards offers a varity of quilting fabrics, quilting kits, blocks of the month, and they also offer quilts for sale. Check out their online tutorials.  Located at 10160 Sandy Hill Road, Dansville, NY. 585-335-2050.
Purple Painted Lady – The Purple Painted Lady specializes in chalk and milk paints, as well as wood icing, stencils,  waxes top coats and other supplies for furniture painting and other home décor needs.  With four locations: Main Store located at 77 West Main Street in Macedon, NY, Village Gate store at 274 Goodman Street North  Rochester, NY, The Shops On West Ridge at 3200 West Ridge Rd (ROUTE 104), or Syracuse location at 1 West Genesee Street in Baldwinsville, NY. 585-750-6056.
Quilters Corner - At Quilters Corner, their goal is to help quilters and sewists of all skill levels succeed by providing them with a fantastic selection of on-trend fabrics, sewing notions, preassembled kits, patterns, books, sewing machines, tools and moreThey also sell sewing machines and offer classes and special events.  Located at 518 West State / MLK Jr. Street, Ithaca, NY. 607-266-0850.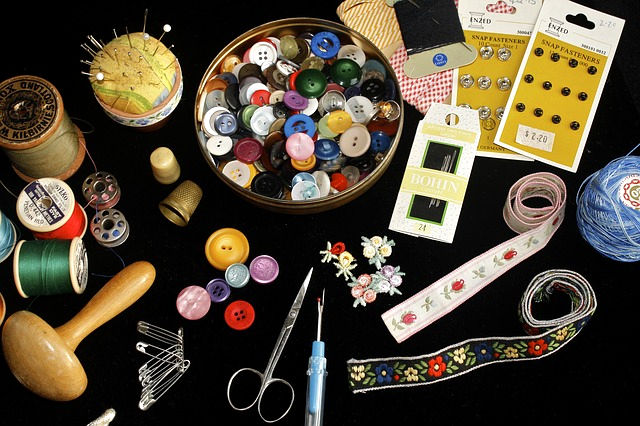 Quilty Pleasures - Quilty Pleasures is a family owned and operated business offering a wide variety of premium quilting fabrics, block of the month programs, and oodles of fun quilt kits to support the creative needs of fellow quilters. Also providing classes and long arm services. Located at 492 Exchange Street, Geneva, NY 14456. 315-325-.4248.
Sew Creative - Sew Creative is one of Western New York's largest designer quality fashion fabric retailers, and they also carry cotton fabrics for quilting and more. They sell sewing machines, findings and patterns, and offer a variety of regular classes. Located at 650 Whitney Road, Suite B., Fairport, NY. 585-388-0230.
Sew Green @ Rochester - Sew Green rescues and reuses fabric, sewing machines, and all kinds of sewing, knitting, and needlework materials to extend their usefulness and keep them out of landfills. Through classes, camps, programs, rentals of space and equipment, and sales of fabric and sewing materials donated by the community, SewGreen@Rochester provides everything area residents need to learn to sew. Located at 438 West Main Street Rochester, NY. 585-328-2642.
Village Yarn & Fiber Shop – The Village Yarn & Fiber shop is 2000 feet of knitting and crochet heaven, including quality yarn, fiber, tools, books, patterns, needles, wheels and notions for all of your knitting, crocheting, needle felting and spinning needs! They also offer a variety of knitting and crochet classes, including private instruction. Located at 350 West Commercial Street, East Rochester, NY. 585-586-4570.
Wooly Minded - At Wooly Minded, they share their love of fibers, offering a wide assortment of yarns, fibers and hand knitting supplies. They also offer an assortment of classes and gatherings. Located at 91 East Market Street, Corning, NY . 607-973-2885.
The Workshop - The Workshop is a DIY studio where you can drop in during  open crafting hours or sign up for one of their workshops and choose from their many projects; which include something for everyone. Create a one-of-a-kind piece for your home or make a handmade, unique gift for a loved one. Craft projects change on a revolving basis and may include seasonal projects. Located at 3101 W. Ridge Road, Rochester, NY. 585-364-2220
Yarn Culture – Yarn Culture has yarn, patterns and kits for the inveterate fiber artist. They also offer a variety of knitting classes.  Located at 1387 Fairport Road Suite 885, Fairport, NY. 585-678-.4894.
Know of other shops in the northern Finger Lakes region that are not listed here? Please send a note to Carol@BeyondtheNest.com and we'll add it! 
---
Carol White Llewellyn is Editor of BeyondTheNest.com and the host and producer of Conversations with Creatives, a cable and online TV program that explores the arts and celebrates artists and their work.