Huntsville Square and Pineview Reservoir: A Small Town Getaway
You probably know about Snowbasin Resort and Powder Mountain. But have you had a chance to visit nearby Huntsville? Nope? In fact, you might be wondering, Where is Huntsville exactly, andwhat's there to do? Huntsville is in the beautiful Ogden Valley, about 10 miles down from the ski resorts. The area is scenic, gorgeous, and you'll want to "shut the door" after you discover it. Truthfully there's not much going on in town, with a local population of just 617. The secret is (shhh!): you make your fun here. There's a quaint downtown square with friendly folks who are happy to help you get started.
During the summer, Pineview Reservoir will most likely be your destination in this neck of the woods. The water is clear and gorgeous. It's already a beloved spot for boaters and water-sports lovers. You can spend hours here, and many people do. Bring your own water gear, or rent it from the locals.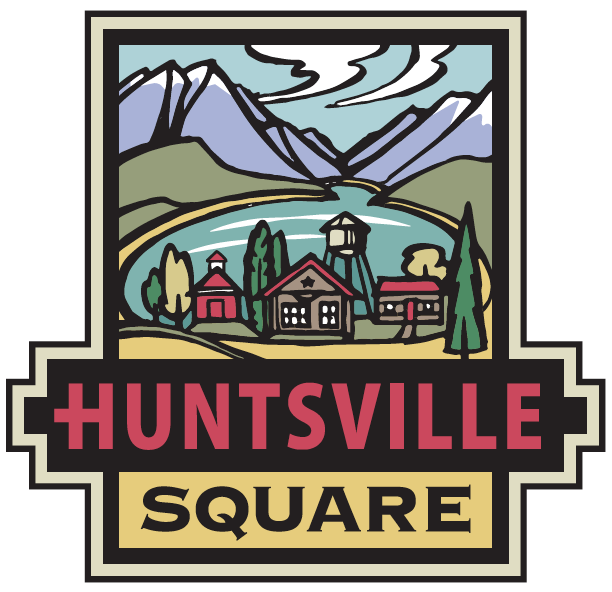 Huntsville Square, located on main street, has a fun, unique shop called Detours. You can pick up a few supplies and rent a variety of fun equipment: stand-up paddleboards, disc golf equipment and frisbees, plus more. Also, it's the only place in town where you can enjoy a Tropical Sno, homemade shake, and other treats. That's one stop at Huntsville Square, but you'll want to tour the other buildings here, which have been lovingly restored and beckon your visit. Your family will want to take it all in. So plan to slow down and spend a little time here.
Want to stay overnight? We all do. For now, there are just three bed-and-breakfast options in town. But Huntsville Square is expanding, and in 2018-19, they plan to feature overnight accommodations.
How do I happen to know all this about Huntsville? Why this sudden interest? As many Utahns may know, there's been a local monastery since 1947, a refuge for Trappist monks. Twenty years ago, a dear friend and I visited them for the first time. We were highly impressed with their kindness and devotion and recently returned to see them one last time before the monastery closes in September 2017. Our visit there was short and sweet, so we decided to explore Huntsville a little. We figured if we could find a main street there might be something else to see. We were pleasantly surprised to discover Huntsville Square, and we love their plans for expanding. They want to grow the local scene while still preserving the small-town uniqueness that locals love.
Gallery of photos to see what we mean. All photos courtsey of River Hyde:




Located at 200 S. 7400 E., Huntsville Square is open year round. Please visit www.huntsvillesquare.com for more information.
Kerry Smith is the SLC editor for KidsOutAndAbout.com. She enjoys exploring the greater Salt Lake City area with her husband, Cole, and two sons. A lover of words, photography, family, and fun, you can read more about her efforts to help others at mrsladywordsmith.com.