Review - Stone Quarry Hill Art Park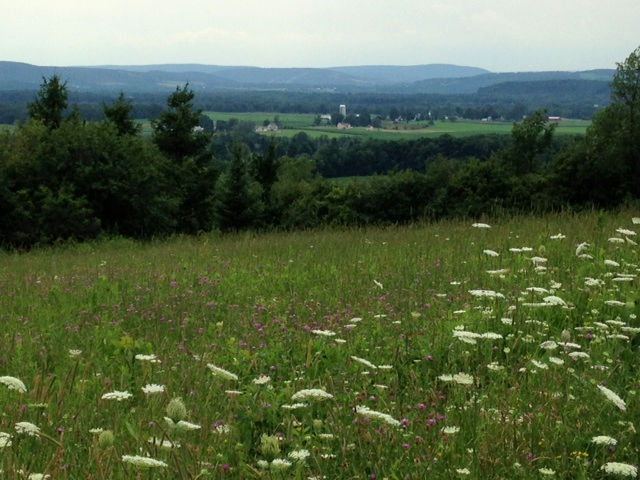 Looking for a magical natural getaway? Discover Stone Quarry Hill Art Park, hidden among rolling hills in the beautiful rural countryside near Cazanovia, NY. With 104 acres of land, four miles of trails, and dozens of sculptures, it's no surprise that this treasure has been listed in National Geographic's "Top 10 Sculpture Parks and Trails" and in Secret Journeys of a Lifetime: 500 of the World's Best Hidden Travel Gems.
What started, in 1958, as a 23 acre summer residence for artist Dorothy Reister and her husband, expanded and evolved to open as one of the country's first Art Parks in 1991. Until she was over 90 years of age, Ms. Reister resided in her home and worked in her studio onsite.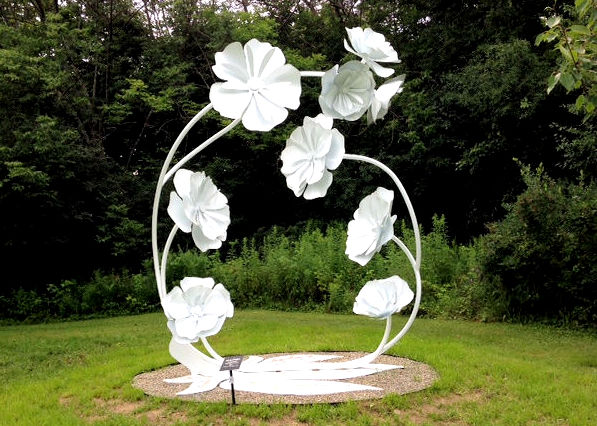 Walking the trails, you'll feel as if you've found your own secret garden. There, nestled among thickets and hidden among groves of trees, are dozens of sculptures. Some are specifically designed to decompose and return to nature. Others are created to withstand the forces of the elements. The works are by Ms. Riester as well as by the many artists who have participated in the park's Artists in Residence program.
Part of the magic is the intimacy of encountering art in nature… in being able to walk around it and interact with it one-on-one, without observers. The sense of surprise and discovery in rounding a bend and discovering a piece that you love makes you feel as if it's yours...as if you can somehow take it home with you.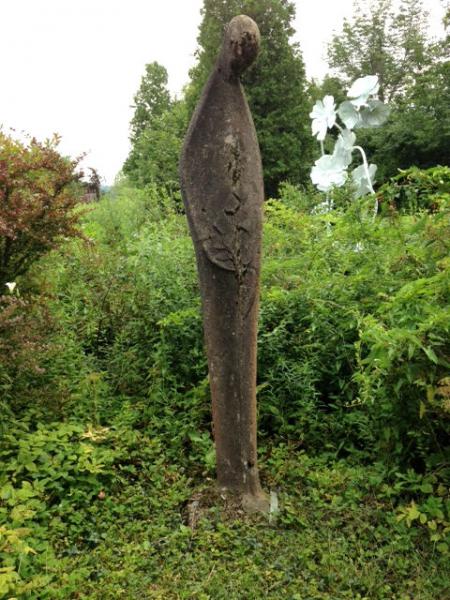 Stone Quarry Hill Art Park is located at 3883 Stone Quarry Road in Cazenovia, NY. The park is open dawn to dusk 365 days a year for meandering, hiking, showshoeing and cross country skiing. Dogs on a leash are welcome,  and there is a picnic grove with tables. A $5 donation per car is requested.
Phone: 315-655-3196
Fax: 315-655-5742
Email: office@stonequarryhillartpark.org
Address: 3883 Stone Quarry Road, P.O. Box 251, Cazenovia, NY 13035