StrongStart
StrongStart is a free, drop-in, parent participatory early learning program for 0 to 5-year-old children. It runs from September to June and a qualified early childhood educator leads activities, including stories, music and arts, to help children grow linguistically, emotionally and socially.
---
Please help us keep this calendar up to date! If this activity is sold out, canceled, or otherwise needs alteration, email mindy@kidsoutandabout.com so we can update it immediately.
---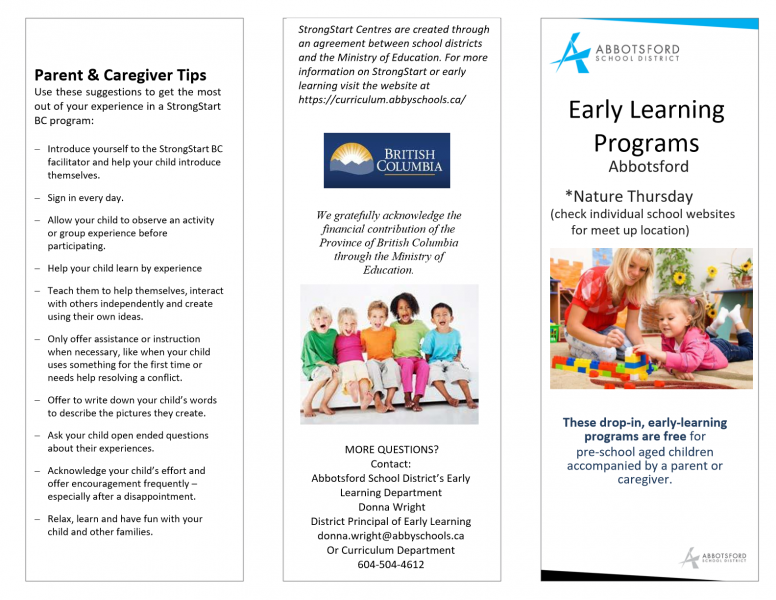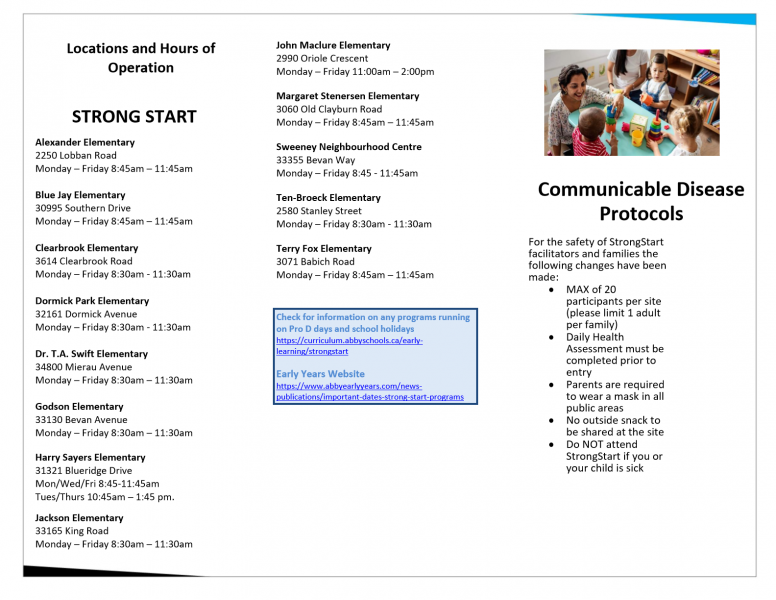 ---
*Times, dates, and prices of any activity posted to our calendars are subject to change. Please be sure to click through directly to the organization's website to verify.
---
Location:
33355 Bevan Ave.
Abbotsford
,
BC
,
V2S 0E7
Canada
Contact name:
Abbotsford early Years Centre
Ages
0-15 months
15 months - 2 years
2-3 years
4-5 years